• Admin Whitesquirrel • Brevard • Just bite me • magnet • nc • squirrel • T-shirts • Tumblers • White squirrel shoppe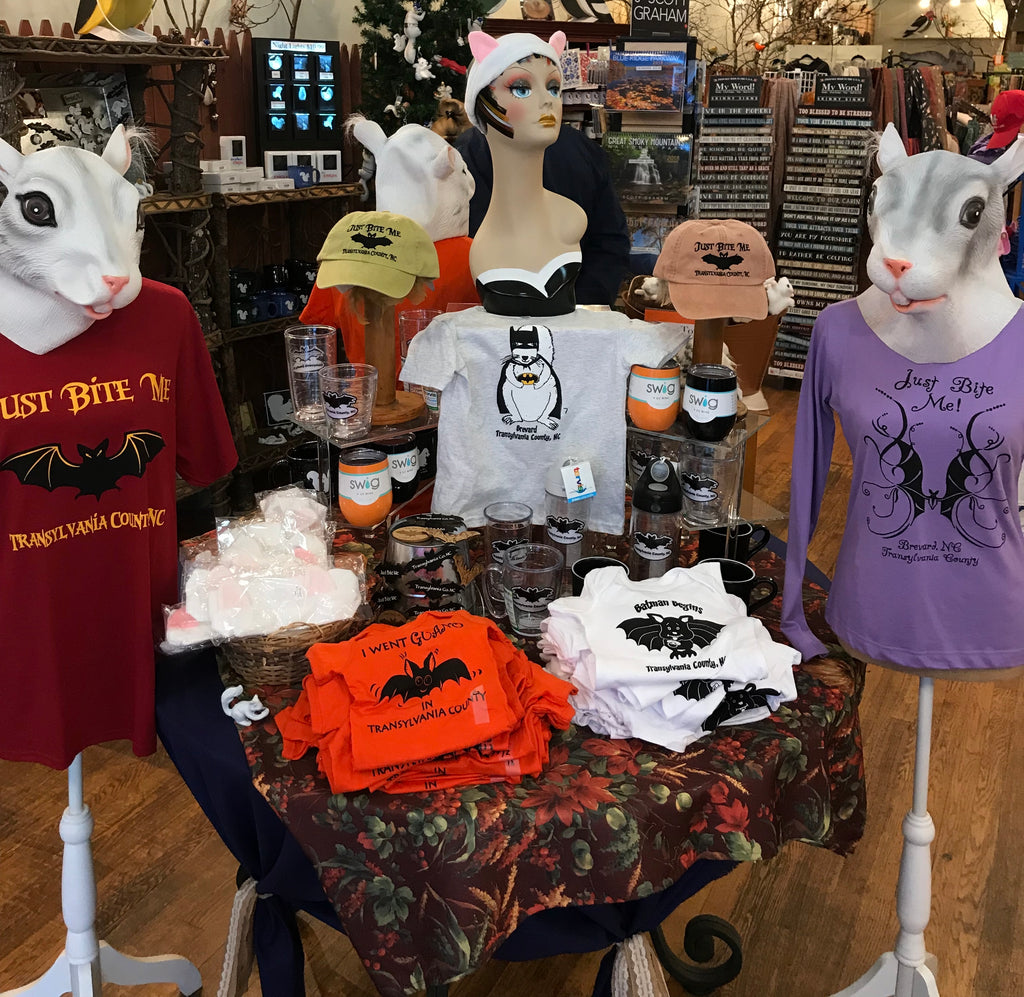 To anyone in need of last-minute white squirrel accessories to complete the perfect costume, we've got them--like white squirrel masks, white squirrel headbands, just bite me baseball hats and even onesies for the babies! The White Squirrel Shoppe also has tons of cool tees, for an awesome casual Halloween look! Also don't forget to check out our souvenir magnets and tumblers, great ways to remember great memories here in our special town of Brevard!
---
• Cindy Gibson • baseball • baseball hat • just bite me • nc • transylvania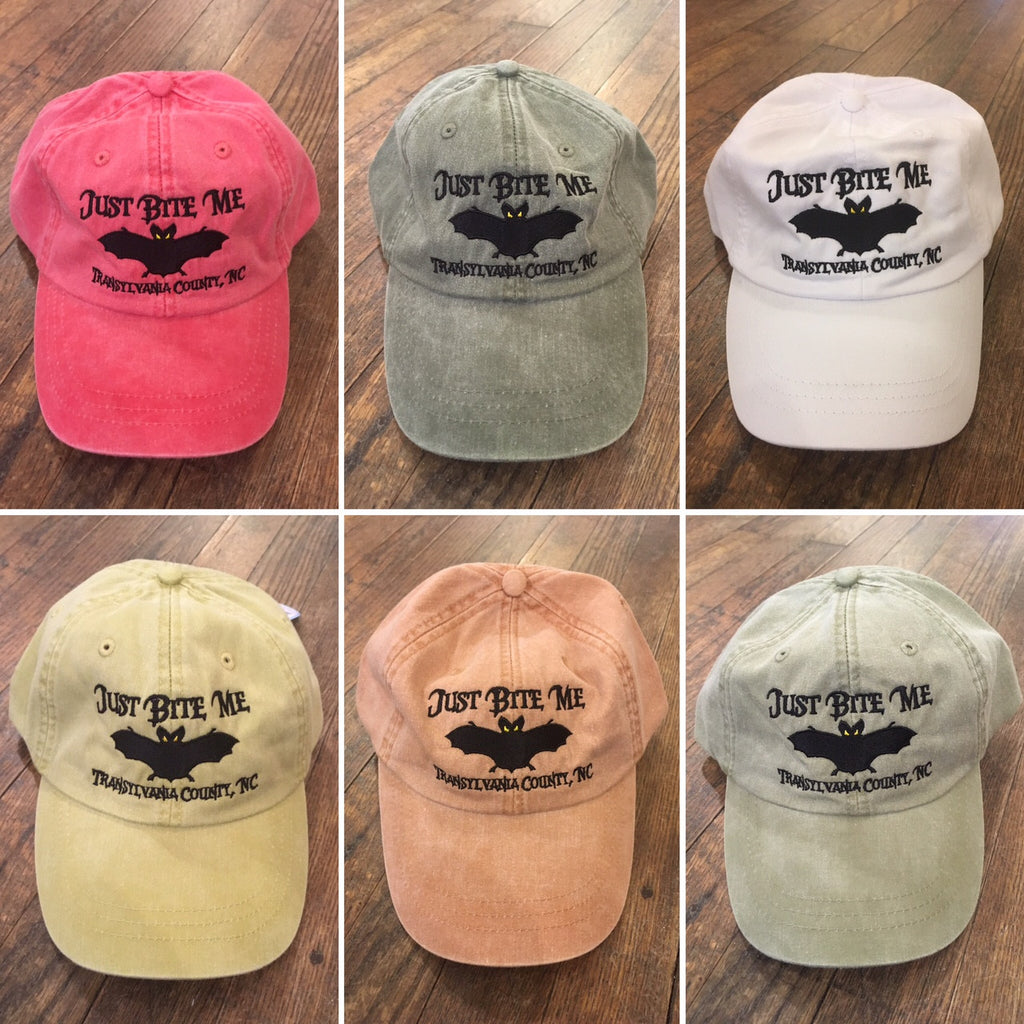 We've got some great heathered baseball caps in six different colors! Cactus Green, White, Terra Cotta Orange, Chamois Yellow, Khaki, and Poppy.