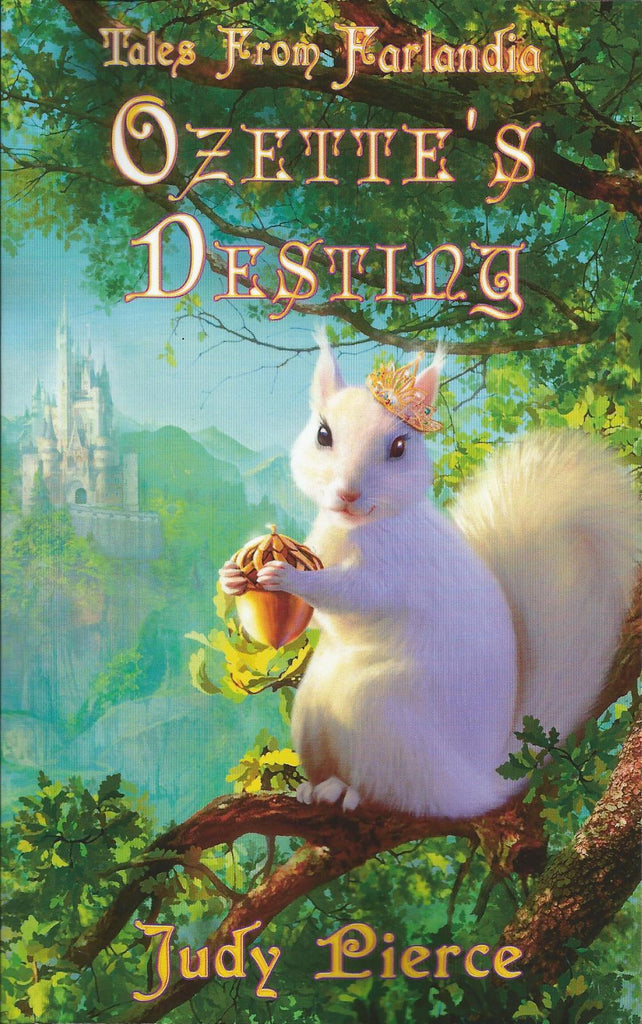 White Squirrel Shoppe
Book by Silvia Hoefnagles - Ozette's Destiny #
First book of the charming fantasy series for junior readers -- Tales from Farlandia -- Ozette and her magical friends will take you on a journey filled with laughter, adventure, and gentle lessons. Is your imagination ready to explore? 
 Featuring delightful illustrations by Irish artist Silvia Hoefnagels, Ozette's Destiny begins the magical adventures of Ozette, a white squirrel. Searching for safety, Ozette escapes into the magical world of Farlandia. Here, she will also find the destiny that her beloved grandmother promised. Fantastic adventures and delightful friendships lead both Ozette and young readers to a treasured, happy ending. Timeless character lessons and amusing happenings fill the journey from start to finish.
Available in paperback, 135 pages. 
---
Share this Product
---
More from this collection