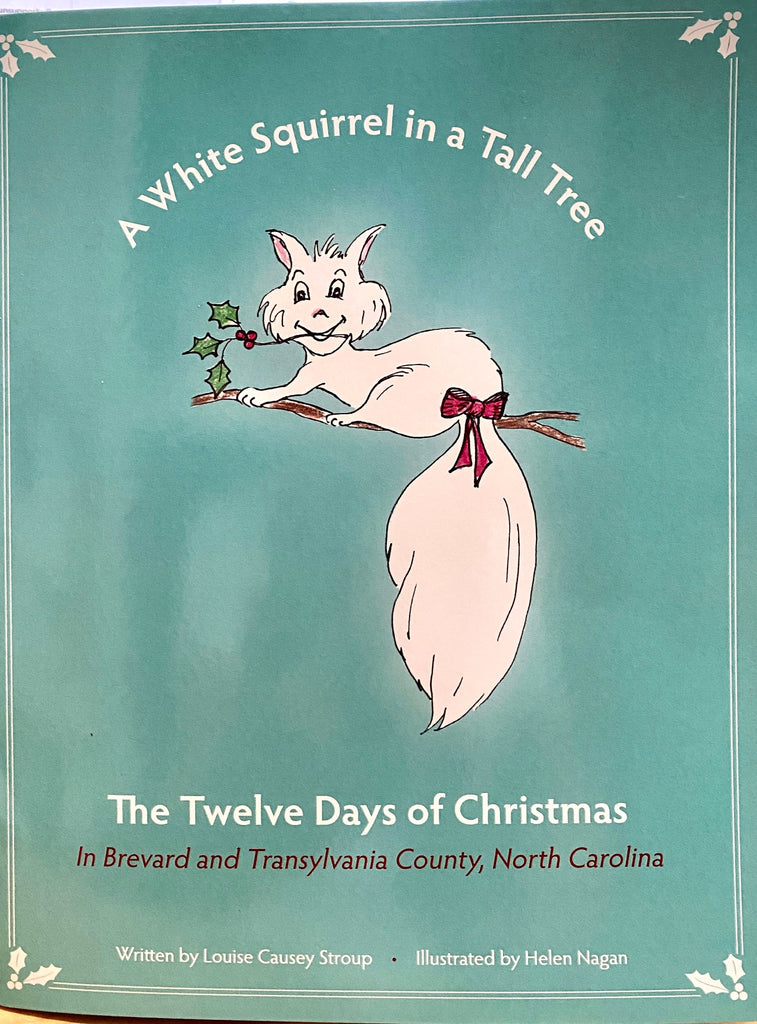 White Squirrel Shoppe
Book - "A White Squirrel in a Tall Tree - The Twelve Days of Christmas"
This brilliant book was written by local Brevard author, Louise Causey Stroup and is illustrated by Helen Nagan.  The purpose of this book was written to help people learn about and appreciate our area.  Having taught elementary school all of her professional life, Louise realized the trauma that domestic violence can cause in a young person's life.  This interactive book was written during the Covid 19 pandemic of 2020, when many people who already were suffering from trauma had this extra stress placed on them.  This book is a response, an effort, to help young people survive emotional damage and realize they are worthy individuals.
It's a delightful book for both children and adults.  It talks about the many attractions in Brevard and Transylvania County, North Carolina.  It is full of fun facts and interesting suggestions on how to enjoy everything our area has to offer.
The profits from this book will go to SAFE, an organization that deals with preventing abuse and helping to heal young people damaged by living in domestic abuse situations.
---
Share this Product
---
More from this collection