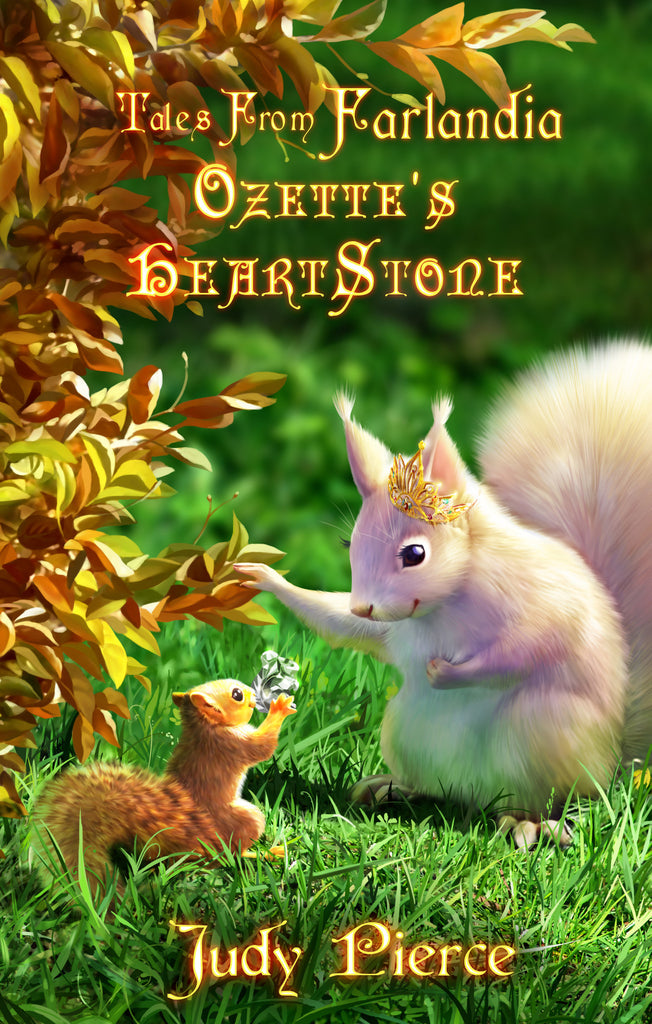 White Squirrel Shoppe
Book by Silvia Hoefnagles - Ozette's HeartStone #
In this second volume of the charming fantasy series for junior readers -- Tales from Farlandia -- nature's secrets can only be unlocked when you embark on yet another magical journey with Ozette and her enchanting friends. Are you ready to learn the truth about Farlandia? 

 

Featuring delightful illustrations by Irish artist Silvia Hoefnagels, Ozette's HeartStone continues adventures of Ozette, a white squirrel. After being crowned queen of Farlandia, Ozette finds herself in the midst of a struggle to save the enchanted forest where she now lives. But is she ready to learn the truth about the land she loves? The new queen enlists the help of ethereal fairies, elusive elves, and even an orphaned baby squirrel as she desperately races against time.

 

Available in paperback, 156 pages. 
---
Share this Product
---
More from this collection