• Teresa Stillson • New Product • t-shirts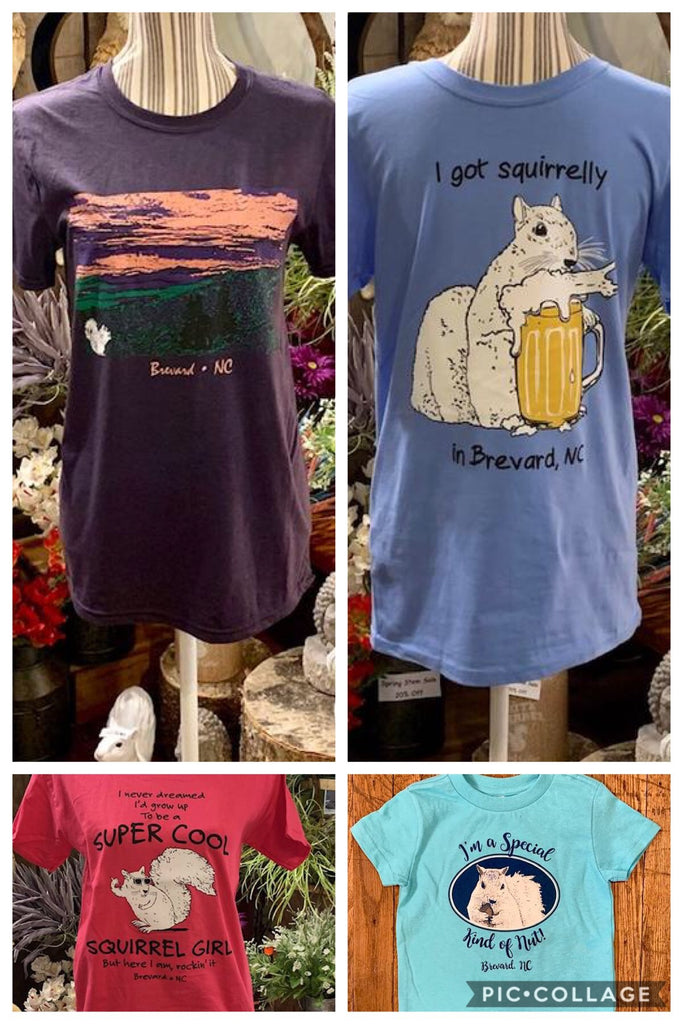 We have two new adult t-shirt designs, a new pink youth T, and a brand new toddler design as well! Come find your inner squirrel personality to wear on the outside!
---
• Teresa Stillson • New Product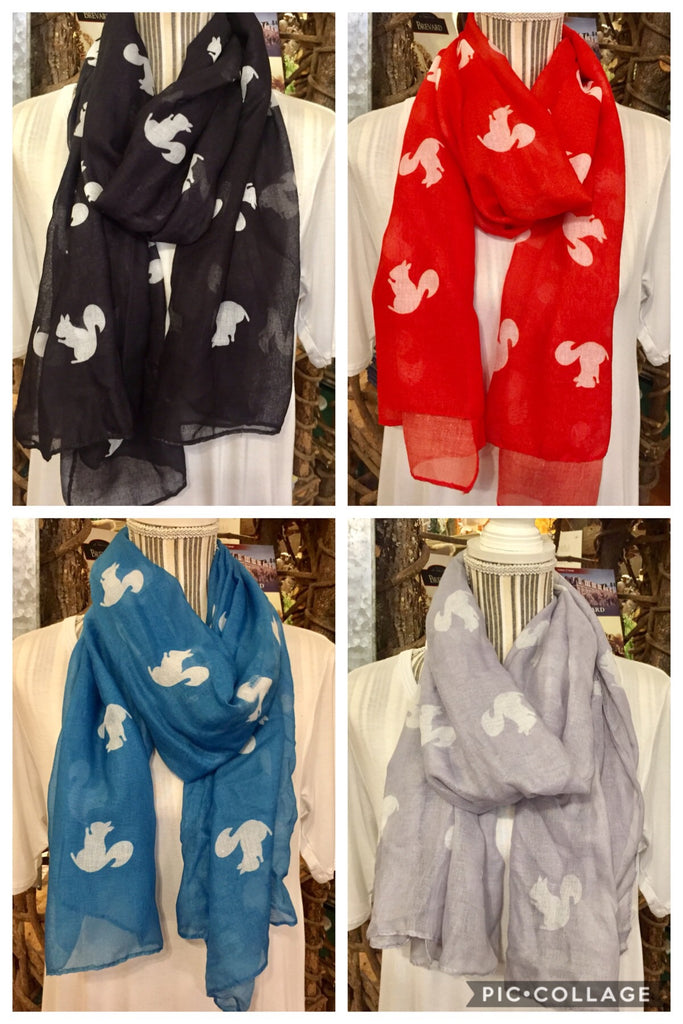 We recently got these adorable summer scarves with our famous white squirrel silhouette in four great colors! They're only $14.99, but today you can get one for free! (with eligible purchase)
---
• Teresa Stillson • Body Scrub • New Product • Sugar Scrub • Valentine's day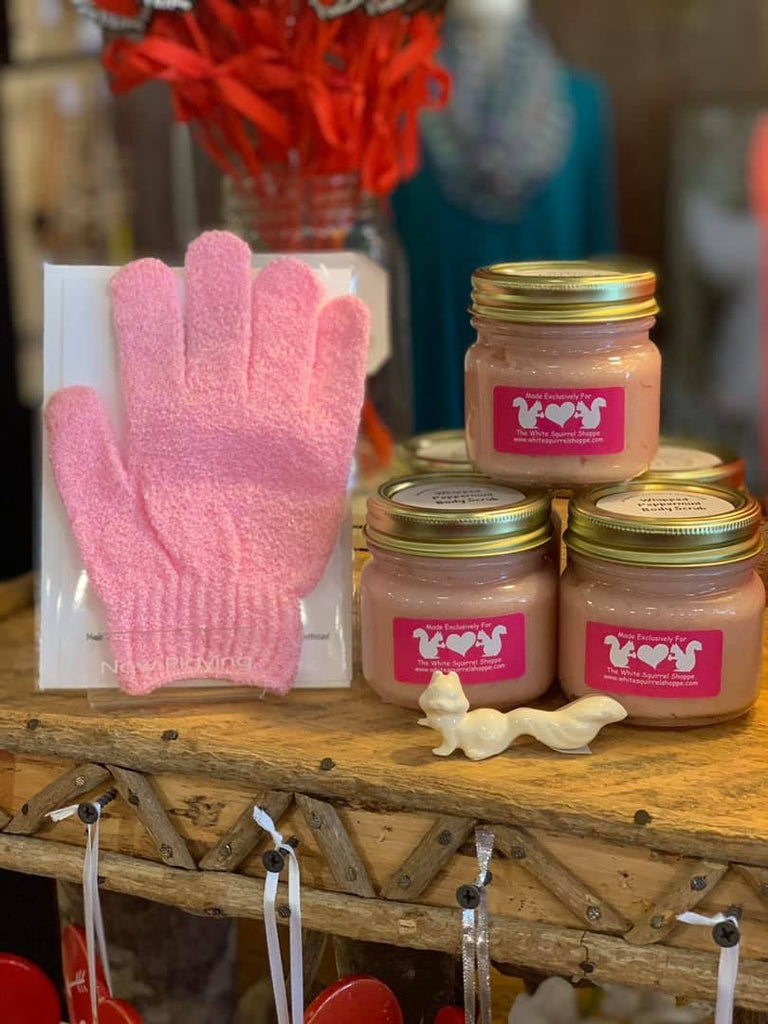 Wonderfully exfoliating and moisturizing body scrub is homemade, from all natural ingredients. Not only does it feel fabulous, but it lasts all day, curing itchy, dry winter skin! Would make a great gift for Valentine's day; a little pampering gift for someone special! Wife, girlfriend, sister, mom...and don't forget yourself! Comes with a free exfoliating glove.